David Smith - Professional Profile
---
David Smith B.Sc. is a full-time commercial photographer based in Vancouver, BC, Canada and founder of Image by Interface Photography, specializing in digital photography of people, places, events and things. His passion is the photography of people ("I love to make anyone look good!") and world locations ("traveling is a passion"). He loves to photograph weddings, events and objects and is available for assignments globally.
He is a lecturer and guest speaker on digital and travel photography subjects, is a world traveler and is represented internationally by stock photo agencies. His images have been published in magazines, books, websites, newspapers and shown in art galleries. He is a professional member of the Editorial Photographers Association and President of the North Shore Photographic Society of West Vancouver where he resides with his wife Anna.
He is a guest lecturer with Holland America Lines and as a result has an extensive collection of new cruising life and travel images. In the six months since September 2005 he has traveled to Greece, Turkey, the Caribbean and twice to Hawaii. "The only reason we come home from our travels is to see our 4 grandchildren".
Web site: www.imagebyinterface.com.
Cell: 604-818-7662
Email: dave@imagebyinterface.com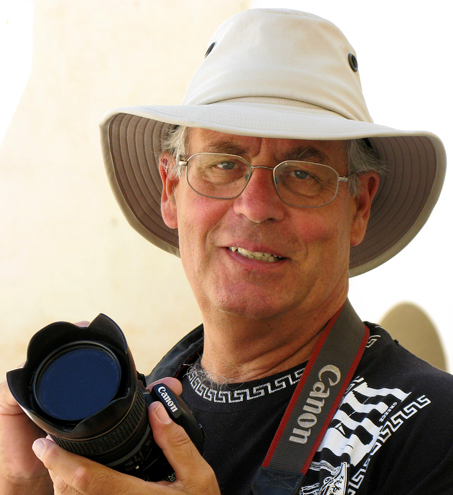 David Smith

Images by David Smith
at Travel-Images.com: