Eric Petitalot - Professional Profile
---

Eric Petitalot travels around the world for 20 years.

Adventurer-Traveller-photographer-writer, he never stops playing with altitude and latitude, particularly when he does lonesome expeditions in Himalaya, Alaska or Patagonia.

During those travelling in Asia and many others countries, he discovers cultures and civilisations, towns and landscapes.

Pens and Nikon are inseparable «travelling friends» to register and explain the reality of our world.

Ten years ago, after many time spent in Nepal, he founded a NGO: Namaste association, to support health and education in remote areas of this country.

The miser altitude in oxygen of Himalaya, the ascetic solitude of Alaska, the amazing scenes of towns in the world and the smiling faces of Nepali children he helps are the main parts of the life of Eric Petitalot.

---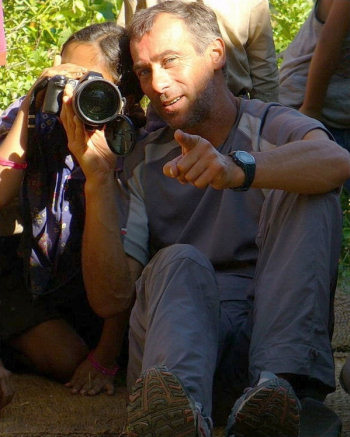 Eric Petitalot

Images by Eric Petitalot
at Travel-Images.com: