| | |
| --- | --- |
| Travel Articles | Travel-Images.com |
| | |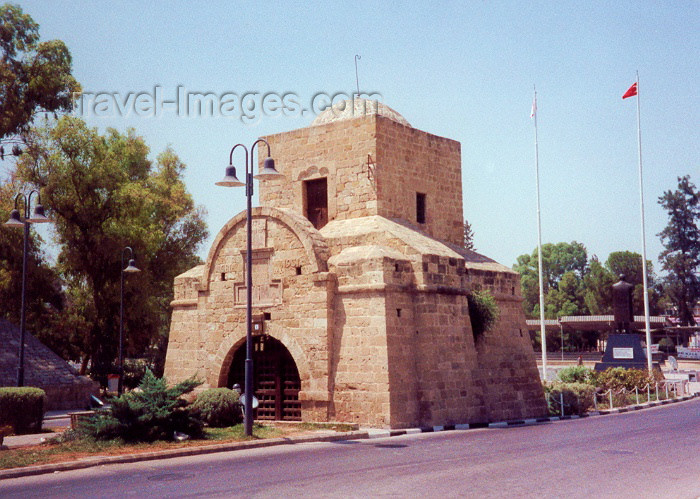 Cyprus
Nicosia: A Glimpse at The World's Last Divided Capital
by Andres Ong


Nicosia, the capital city of Cyprus, is a divided city. A green line surrounded by barbed wire runs through the city dividing it into two separate parts governed by two separate political regimes. The land north of the Green Line has been claimed by the "Turkish Republic of Northern Cyprus", while the land south of the Green Line has been claimed by the "Republic of Cyprus". Both political regimes acknowledge Nicosia as the capital of Cyprus, giving the city the title "the world's last divided capital city".
Politics aside, Nicosia is a fascinating city filled with dozens of interesting family friendly sights and attractions that are sure to entertain and inform. It's also one of the best places in the world to sample the delights of traditional Cypriot cuisine.
This article will list 5 of the top attractions in Nicosia, the world's last divided city.


#1 - Old City
Nicosia's Old City is home to some of the oldest buildings in Nicosia. It's the perfect place to spend an afternoon wandering around and exploring.
Most of the buildings found towards the center of the Old City are remarkably well preserved. These buildings, built by some of the original settlers in Cyprus, are exquisitely designed and a joy to look at. Unfortunately, the buildings located closer to the Green Line aren't as well preserved as those located further away from it. Still, the dilapidated beauty of these buildings is enchanting and interesting to observe.
Traditional Greek Cypriot shops selling coffee and local food can be found in the Old City, too. These small shops are perfect for relaxing and enjoying a meal while taking in the sights and sound of the Old City.

#2 - Museums and art galleries
Nicosia is home to a number of museums and art galleries showcasing exhibits and works of art created by local Cypriots.
Of the city's many museums and galleries, the 'Cyprus Museum', a museum featuring exhibits that detail the evolution of Cypriot architecture over the years; the 'Byzantine Museum', a museum featuring works of art created in the 9th-16th century; the 'Nicosia Municipal Arts Centre', a contemporary art gallery featuring works created by local Nicosians; and the 'Ledra Observatory Museum', a mini 12 floor skyscraper offering stunning views over Nicosia at the top, are arguably the best.
Make sure to make some time to visit all four of these excellent museums and galleries.
#3 - Churches and Mosques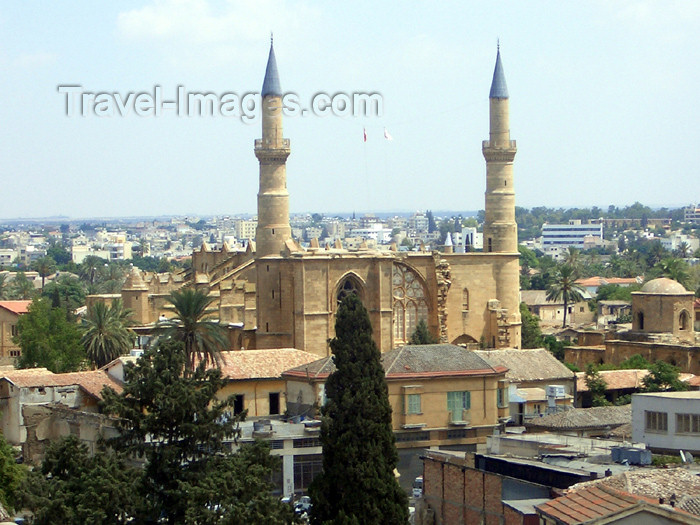 Nicosia is home to a number of beautiful mosques and churches on both sides of the Green Line. All of them can be seen up close on foot, and visitors are allowed to pray at them, too, if they want.

Of the city's many churches and mosques, the Seliyme Mosque and the nearby St Sophia Cathedral are arguably the most impressive. Built in 1200AD, this Mosque/Cathedral is one of the most impressively designed buildings in Nicosia. Its design is quite similar to that of a French medieval cathedral, which makes it stand out compared to many of the other Mosques and Cathedrals in Nicosia.

Visitors to the Seliyme Mosque and St Sophia Cathedral will be able to learn more about its construction and its history. Visitors are allowed to head inside to explore its insides, too.


#4 - Shops

Nicosia's Ledra Street is a must visit for all visitors to Nicosia. The street is home to dozens of shops selling hand-made jewellery, clothing, and fabrics at affordable prices. Make sure to haggle, though, else you may get ripped off.

Souvenir hunters will want to head to Laika Geitonia, a pedestrianised quarter featuring a number of tourist shops, restaurants, and cafes, while shoppers looking to shop at modern day high street stores like Marks and Spencers and Zara will want to head to Makariou Avenue, a street filled with dozens of big chain shopping stores.


#5 - Restaurants and Cafes


Nicosia is home to dozens of restaurants and cafes selling tasty traditional Cypriot cuisine food at surprisingly affordable prices.

Traditional Cypriot food is a mixture of Balkan, Middle Eastern, and Southern European cuisine. It is both spicy and rich in taste. Must try dishes include Cypriot kebabs; Horiatiki Salata, a country salad made from tomatoes, olive oil, and more; Afelia, a Cypriot dish made from pork, mushrooms, red wine, potatoes, and coriander; and Sheftalia, a Cypriot sausage made from pork, lamb, onions, and a variety of different spices.

International cuisine is also available to sample at a number of restaurants scattered throughout the city.

Summing Up

Nicosia, the world's last divided capital city, has a little bit of something for everyone. It has a rich culture and history that is interesting to learn about, and its Old City, mosques, churches, and museums are a delight to explore. Expect Cyprus weather to be warm and sunny all year round in Nicosia, too.

Make sure to consider Nicosia when choosing a location for your next family holiday. It's the perfect place to enjoy a relaxing family holiday abroad.



| | |
| --- | --- |
| Travel Articles | www.travel-images.com |