| | |
| --- | --- |
| Travel Articles for Publishers | Travel-Images.com |
| | |
The travel article below is available for publishing, with or without photos (more images available). Please contact us with details about your publication for a detailed quote. Both this article and all the images are copyrighted. Other travel articles are also available for publishing.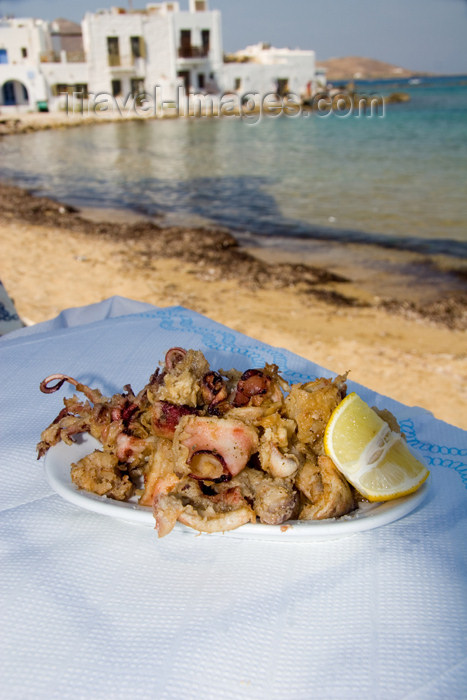 Unique Photo Adventures in the
Greek Islands and Turquoise Coast
by David Smith





My wife, Anna, and I traveled through the Greek Islands and Turquoise Coast of Turkey for 4 weeks early in the Fall without a single hotel or ferry reservation and never got stranded. We still backpack Europe after 35 years of marriage but now pull along suitcases with wheels to give us a few comforts (and backaches) along the way. Anna is a shop-aholic (there is bling bling everywhere!) and I am a professional photographer so we need the extra bags anyway. We still long for the Europe on $5 a day era of our earlier times but today $75-$100 a day for two still goes a long way.

Our adventures this time had taken us to Paros, Mykonos, Santorini, and Rhodes (the latter a new destination for us and we are going back!) followed by a one-week gulet cruise from Fethiye on the Turquoise Coast of Turkey. We then bussed to Bodrum, Kusadasi and Ephesus before ferrying to the Greek Island of Samos (where we literally vegged at Pythagorian - an absolutely charming and relaxing fishing village with loads of bars and restaurants) before returning home to Vancouver via a 2-day stopover in England for our London fix.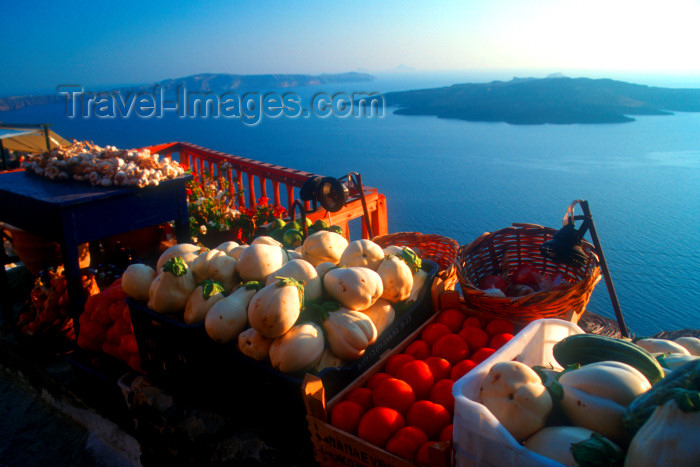 Santorini is one of the most beautiful places on Earth and is always a must see when we go back to Greece. The stunning views, spotless blue door whitewashed lanes and proud people makes Santorini a photographer's dream come true. It's beauty is not just the living on the precipice of a volcano overlooking the deep blue Mediterranean, its also the beautiful, smiling and enthusiastic Irini at the Hotel Hellas (I have nicknamed her Santorini Irini - she calls us Dave the Rave and Anna Banana) who literally adopts you as her children and goes out of her way to guide and help you; and the sunsets at Oia, mostly boring, but the ooohs and ahhhs from the tiny friendly crowds becomes almost a rite of passage.
The medieval castle at Rhodes (a UN world heritage site) and Roman ruins at Ephesus are lifetime must sees. Don't ask questions – just go there and see for yourself. Anna found a charming 3 room pension with private balcony within the castle walls of Old Town Rhodes at 11:30pm at night for 35 Euros a night – we wanted to stay forever.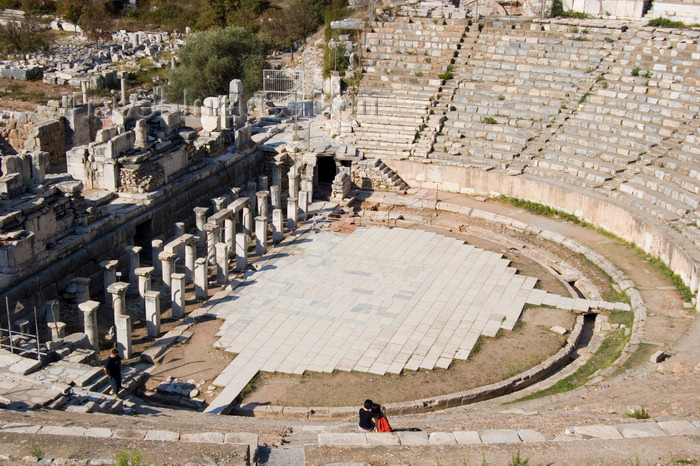 We both travel with digital cameras and the addition of a battery operated 80 Gigabyte portable disk drive permitted virtually unlimited shooting without the worry of running out of memory cards or needing to burn our images to CD's along the way. DVD burning capability is difficult to find on the road even in today's Greece and Turkey and expect to pay about $10 per CD to store your images.
Before heading out on that long trip be sure to calculate the image capacity of your digital camera memory cards and work out the days between image downloads to be sure you can keep shooting. Take additional rechargeable batteries and a 220V capable battery charger to avoid camera shutdown when you have the money shot. Share your images on the back of your camera with your subjects as you go and you will new friends for life. When you get home today's easy to use software will help you prepare multimedia slide shows for computer, DVD and web site viewing.
Reservations of not, the Greek Islands and Turquoise Coast is a fascinating mix of beauty, history, culture and fun which should appeal to travelers of all budgets, styles and ages. Bring your camera and you won't be disappointed.

| | |
| --- | --- |
| Travel Articles | www.travel-images.com |