| | |
| --- | --- |
| Travel Articles | Travel-Images.com |
| | |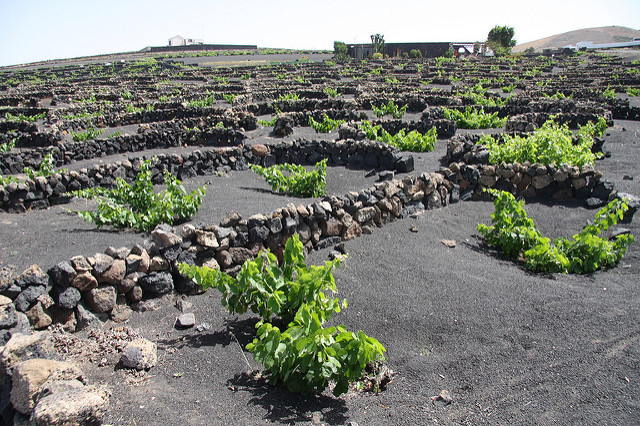 Spain - Canary Islands
5 amazing excursions to do in Lanzarote
by Chrysty Miles
Lanzarote's wondrous beaches, volcanic landscapes and thriving vineyards have drawn travellers to its shores for years. And that's just the life on land. Beneath the waves Lanzarote's mysteries are even more interesting, from its shipwrecks to its colourful fish and coral. If you are not just on the isle to sunbathe, here are some of the amazing excursions you can enjoy once you've caught your Lanzarote flights:

Hear a concert inside a cave
Cueva de los Verdes is one experience sure to take your breath away if you venture to this well-known isle. A tour will take you through two deep cave chambers that sit on top of each other, which were formed by a lava eruption 500 years ago. The caves even play host to concerts during the summer months – a unique way to appreciate the acoustics of this intriguing setting.

Surf the waves
Always fancied trying surfing? Well, Lanzarote's the perfect place to test your skills. Lots of beaches here offer surf board hire, and Lavaflow Surf is one excellent option. You'll be collected and provided with lessons, equipment and even a bite to eat at lunchtime to keep your energy levels up. This is a great way to soak up the rays and get your heart racing at the same time.

Discover a volcanic landscape
The landscape of Lanzarote is truly spectacular – where else can you find beautiful beaches with volcanic views? Take a tour up to Timanfaya National Park and marvel at the rare plants and dormant volcanoes scattered across this setting. You can even enjoy a barbeque by sunset to watch the scene change colour as the sun casts its glow over the park. Simply magical.

Dive deep for underwater treasures
Once you've caught your breath, how about exploring the underwater secrets of Lanzarote? If you're staying in Puerto del Carmen or Costa Teguise, you're in for an exciting discovery.
Museo Atlantico is a unique place. Dive deep into the crystal waters and you'll soon be met by an underwater sculpture museum. The underwater characters have an almost eerie presence, but are well worth a visit. Selfie with an underwater sculpture – that's something your friends won't have done before!

Sample the wine
For something a little off the beaten tourist track, how about exploring one of Lanzarote's many vineyards. Delicious, juicy grapes are grown a little differently here – inside black soil crates to be exact. The end product certainly tastes good!
At sites like Bodegas El Grifo you'll be able to learn about the history of the wine industry in the area, as well as sampling some of the delicious drink accompanied by nibbles.


Meet the locals
What better way to experience the traditional culture of Lanzarote than by spending some time mingling with lively locals at one of the markets? Arrecife Market is one of the best, with beautiful craft items and delicious foodie treats. Traditional local music plays in the background as you browse.
For something a little more large-scale, opt for Teguise Market where hundreds of stalls are buzzing with both locals and tourists. Better start practicing your haggling skills!

Step inside a Tardis
Perhaps even more impressive than Doctor Who's police-box-shaped Tardis is the home of César Manrique, who is one of the area's most famous figures. A foundation has been setup in the name of the artist, allowing you to venture inside the whitewashed walls of his home, where you'll discover futuristic rooms tucked into volcanic caves. This is one very cool house!
So, what's it to be – a day of culture and history or water sports and climbing? You can do it all in Lanzarote. That flight can't come soon enough!
Images by Brian Snelson and Son of Groucho used under Creative Commons License.
| | |
| --- | --- |
| Travel Articles | www.travel-images.com |